CTRouter

Simple but powerful call routing solution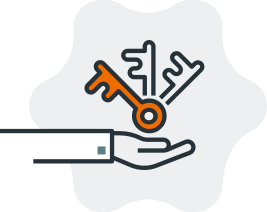 What we provide a solution for?
Route calls between TDM and VoIP trunks based on user defined rules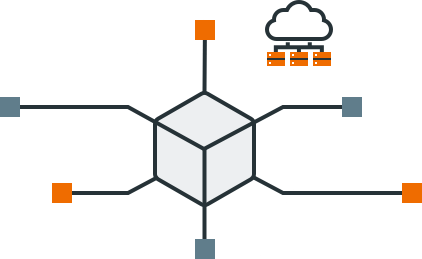 Key features
Fully controlled and web managed
Detailed routing rules creation based on trunks, caller and called number regex definition
Test and evaluate your rules
Protocol conversion / switching: ISDN, SIP and IAX2
Reuse older existing telephony infrastructure
Failover trunking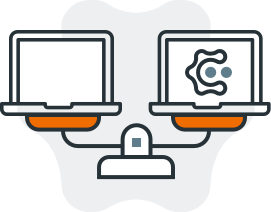 Comparison with competitors
CTRouter runs on any hardware or operating system (linux preferred)
No additional hardware is necessary (* if TDM trunks are not needed)
Unlimited number of channels for the same price (software only)
Host it on your own servers or in cloud-based data centers
Reinstall it on new hardware whenever you want with the same licence
Regular software updates and new features
Explanation diagram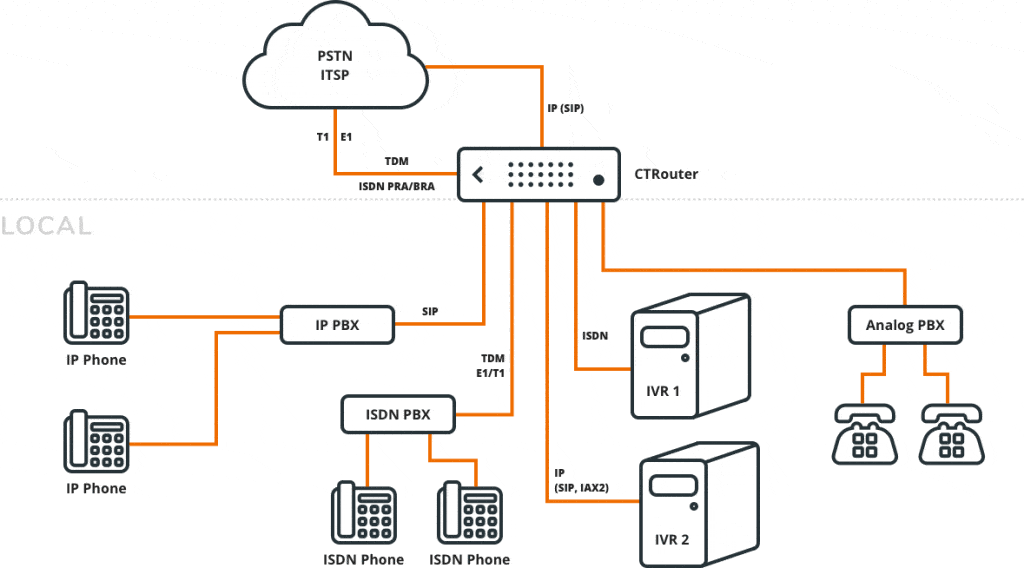 FAQ
CTRouter is a solution created on the CTEngine platform. It can be used for multiple purposes:
connecting older ISDN telephony infrastructure with new modern VoIP devices and remote systems
solving the issue of various protocol codec conversion
organizing a large telephony infrastructure by connecting multiple media processing and SIP servers, PBX, phones, PSTN trunks, etc.
used as a gateway toward PSTN
This is possible via user web interface by simple operations such as:
Add new Route – define routing rule name, IN and OUT settings (caller number, called number, protocol, trunk)
Edit Route – modify existing route
Delete Route – permanently remove route
Activate / Deactivate Route – set route active or inactive
Evaluate Route – test route even before creation
Test Routes – find matching route for simulated incoming call
UI also provides the possibility to create multiple failovers for each trunk. When a trunk has its own failover definition, it means that if the main trunk from the route definition is unavailable, the call will be routed to the first available trunk defined in failovers, starting from the first one. This feature removes the necessity of defining multiple routes just to handle that issue.
There are few more settings that can be managed in CTRouter:
max. no-answer timeout

-1 for no timeout (system waits until one side disconnects)
> 0 for max no-answer timeout in seconds

forward caller and called subaddresses – defines if ISDN subaddress values should be forwarded (*supports also VoIP)
forward caller name – defines if caller name should be forwarded (*available only in IP protocols)
---
This project was co-financed by Interreg V-A Hungary-Croatia Co-operation Programme 2014-2020